booking: deathcat3011@gmail.com
DEATH CAT is a mixed media art-punk band from Detroit. Raw punk rock at the center with theatrics, movies, comic books, & other media experiments shooting out from it.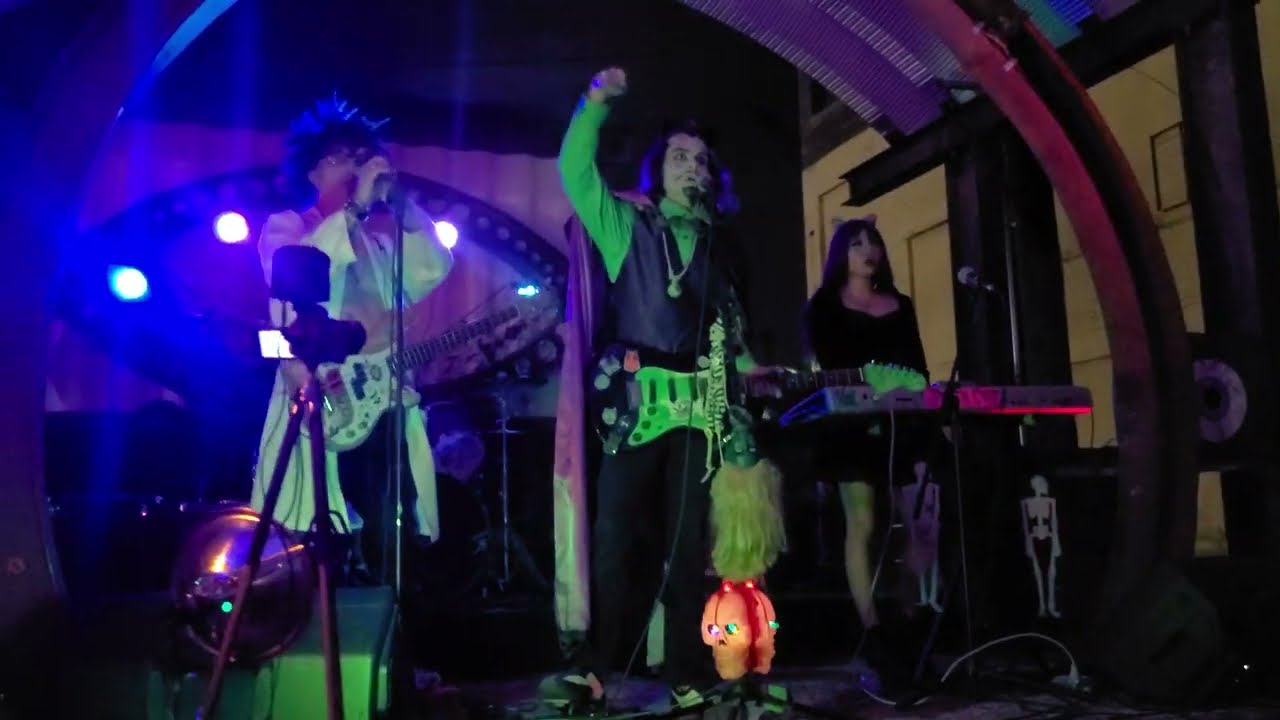 music, madness, love & consciousness
DEATH CAT's "Horrible Halloween Noizes" is a downright demented take on Halloween's many horrors. Nicely infusing punk, kitsch, and sound effects into a coherent whole, the album possesses a strong sense of narrative. By refusing to stay in one singular style they are able to create an entire story of sorts, one that is guided by the effects as well as their own chaotic compositions. Vocals are delivered with just the right amount of snarl as they deliver absolute ridiculous, insane messages. Everything adheres to this very specific message and this ties the album together thematically into an outright celebration of the playful side of horror.


Introducing the album's peculiar sensibility is the sound effects laden "Eerie Alleyway Chase". Upon finishing that piece up is the full band of "The Mole-People" whose mixture of tribal rhythms and riffing works wonders. A full on assault of sound occurs on the possessed spirit of "The Witches of Salem Street" as the guitar solos help to further emphasize the sense of madness. By far the highlight of the album is the catchy work of "Evil Dead". Diving deep into the Halloween sound is the theatrical weirdness of "Organ Possession". On "Pink Candy" DEATH CAT bring the album to a close on a high note as the cacophonous spirit delves into a fluid, goofy kind of funk.


Over the course of "Horrible Halloween Noizes" DEATH CAT reveal and revel in their bizarre sense of humor. The result is something that defies categorization

.


                           by Beach Sloth                                                   Oct 31 2016


​


DEATH CAT: Horrible Halloween Noizes


Horrible Halloween Noizes is a truly apt title for this bizarre record. It's not a horrible album by any means, but these demented sounds are not going to be pleasing to the average listener. The best way I can think of to describe this unholy cacophony of music and noise is this: Nomeansno meets Samhain, with creepy interlude sounds. If you don't want kids coming to your door for candy on Halloween, this would be the record to blast and scare 'em off with. 


–Chad Williams /Razorcake January 18, 2017